Social Media Marketing Can Improve Your Rankings
Through the use of social media marketing and quality Hawaii web design, you can begin climbing the search result rankings. Most users will only click on the search results that appear on the first page. If you are still struggling to reach the first page of search results for your focus keywords, you may not be using social media to your advantage. Take a look at the following ways that social media usage can boost your SEO.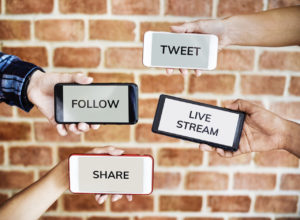 Can Help You Build More Backlinks
Sharing helpful or useful information through your social media business profiles can help you build more backlinks to your website. It helps people find your website and the blog articles that you post to your site. If you share useful information from your website on your social media account, you can expect to gain backlinks.
Followers Boost Your Search Engine Rankings
How many people are following your business on Facebook or Twitter? The number is directly connected to your search engine rankings. Search engines use the total number of followers that your social media business profile has when determining the rankings for search queries. Hawaii web design services can help you increase the number of followers that you have.
Chatter Helps You Gain More Traffic
Another way that social media can help you gain more traffic is through social media chatter. When someone shares a post with their friends and family from your Facebook business profile, they are "chattering" about your profile. Once the post is shared, other people may like it or share it. All of this chatter is factored into search engine results.
To put it simply – social media is one of the most important tools that you have for improving your SEO. With the help of a Hawaii web design and online marketing professional, you can begin increasing your social media presence and gain a larger audience.