This New Year's, Resolve to Promote Your Business with Video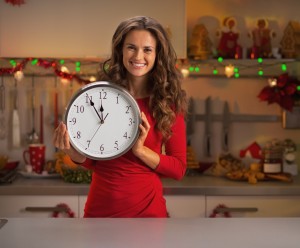 New Year's Eve is just a couple of weeks away and people everywhere are trying to come up with New Year's resolutions that are both challenging and practical.
This year, consider making it your New Year's resolution to use professionally produced videos to promote your business, organization, or even yourself.
Video Production Oahu — Instant, Worldwide Access
Thanks to the popularity of smartphones, tablets, and other mobile devices, videos can be shared and viewed from anywhere and at any time. So if you produce and post a video on your business website, social media accounts, or via email, it has the potential to be viewed by thousands, if not millions, of people all over the globe.
Videos are also easier than ever to share. So if your video is funny, entertaining, informative, or appeals to viewers in any way, they can instantly share it with their family, friends, and social media contacts. That makes video one of the easiest and most effective ways for your business to go "viral".
Video Production Oahu — Offer High-Value Content
In order for your video to be popular, it has to offer content that people can actually use or enjoy. Amateur, homemade videos shot with the camera on your smartphone probably aren't going to be good enough to appeal to millions of people.
Instead, to effectively promote your business, you want professionally produced videos like those created by  Hawaii Video Pro. We've helped hundreds of local businesses gain recognition worldwide with top-quality, professional videos. And we can help your business as well.
Video Production Oahu — New Year, New Opportunities
The new year is a time for new hope. This New Year's Eve, toast to the growing popularity of your business with high-value, professionally produced videos from Hawaii Video Pro.
Together, we can make 2018 the best year for your business ever.