Wedding Videos Will Always Remain Relevant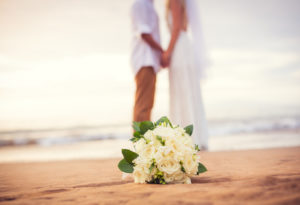 Too many couples today opt out of hiring a videographer for their wedding because they are either looking to lower their budget or they think that they can get the same results from smartphone videos taken by their family and friends.
But what they don't realize is that professionally-produced wedding videos are designed to be watched years or even decades in the future. Are you really going to show your grandchildren the jerky, amateur cell phone video made by your drunken uncle?
Plus, your wedding day is a one-time-only event. It will never be repeated. So if you choose not to have it recorded professionally by an experienced videographer just to save a few dollars, that's a decision you will have to live with for the rest of your life.
Benefits of Wedding Videography
A professional wedding videographer doesn't just film your wedding. Experienced producers will package the video into a living document that tells the story of the most important day of your life. Couples will rewatch and relive their wedding day time and time again when it is documented in a way that is easy to watch, fun to remember, and filled with loving memories and experiences.
The people who attend your wedding may never get together in the same place at the same time again. Family, friends, old neighbors, former classmates, co-workers, and others all join in celebrating your wedding in love and happiness. Now that's a memory worth keeping!
Lifelong Memories
Couples who choose not to include a videographer as part of their wedding day plans often live to regret that decision. There are few other days or events that carry more importance in your life than your wedding.
Imagine watching your wedding video decades from now with your children, your grandchildren, and your spouse. Wedding videos document once-in-a-lifetime memories that can be shared and enjoyed for many years to come.