Curb Appeal No Longer Enough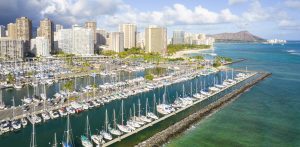 Like practically every other industry, the real estate market is now mostly online. People can now view dozens of properties from the comfort of their own homes without having to spend money on gas, risk face-to-face contact with strangers, or run the risk of getting lost driving around strange neighborhoods.
The change in the way people search for real estate has also changed the way real estate is marketed. Today, successful realtors need not only video tours of the properties they represent but also drone shots that show the scope of the property from above.
Fortunately, Hawaii Video Pro can provide both.
Birds-Eye View
The reason you need to include overhead drone photography of your real estate listings is that most other realtors are already including it as part of their online marketing. If you are the only one without video shot from above by a drone, your properties are going to stick out like a sore thumb.
Videos are also the way to go these days because buyers are increasingly reluctant to show up in person for personal tours anymore, at least not initially. While open houses used to be standard procedure in real estate marketing, today they are rare. Instead, most realtors opt to get the most bang for their buck by posting video tours online.
Hawaii Video Pro is one of the leading producers of professional real estate videos for realtors in the Hawaiian Islands. We specialize in showcasing your homes, businesses, and other properties in sleek, attractive videos that reach more people more quickly than traditional real estate marketing.
The game has changed. To be successful, your real estate business needs to adapt to the times. Let Hawaii Video Pro create professional video tours of the properties you represent — including overhead drone shots — so you can reach the most prospective buyers.