Recruitment Videos Pay Long-Term Dividends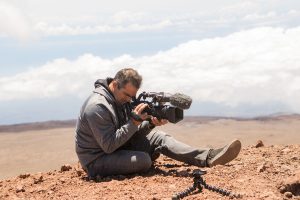 What if you could make one video and then use it for years to recruit new customers, new employees, or even new students to your school or university? Recruitment videos are a genre of marketing that can pay huge dividends over the long run.
The digitization of video allows the recruitment video you produce today to be viewed on any device from anywhere in the world as many times as you like with zero additional cost to you. That means recruitment videos are one of the best long-term investments you can make in your enterprise.
Recruitment Videos
Hawaii Video Pro can help you produce a recruitment video that illustrates the benefits of your business, institution, or even your products and services. Sleek, professionally-produced recruitment videos showcase your enterprise in the best light, enticing viewers to learn more.
When people find your recruitment video online, it's usually because they are actively seeking out exactly what you offer. So your professional recruitment video gives them what they already want and encourages them to take the desired action — whether it's to click through to our website, schedule a campus visit, or order your products or services.
Never made a video before? Don't worry! Hawaii Video Pro has helped dozens of local businesses, schools, and other operations create attractive, informative, and appealing recruitment videos that get the results you want.
'I Want You!'
Most businesses, institutions, and other enterprises rely on a steady stream of new people for their livelihood. The recruitment video you create today can be used to invite new visitors to your website or even through your doors for many years to come.
That makes money you spend on a professionally-produced recruitment video from Hawaii Video Pro one of the smartest investments you can make for your business, paying dividends far into the future.