WELCOME TO HAWAII VIDEO PRO!
Our goal at Hawaii Video Pro is building client trust with both our clients and yours. Our online videos allow prospective clients to experience your professionalism, feel the power of your team and trust the dependability of your product and services.
Video marketing is a powerful tool for connecting with your clients.
See what our clients are saying.

Professionalism, positive energy and documentary expertise
are the keystone of Hawaii Video Pro.
WE LOOK FORWARD TO WORKING WITH YOU!
Video Production in Hawaii
Hawaii Video Pro was founded by Daniel Skaf who has over 10 years of video production experience. Daniel has filmed and directed promotional and marketing videos throughout the world: Beijing, Shanghai, Shenzhen, Honk Kong, Tokyo, Bangkok, Phuket, San Diego, Los Angeles, Oahu, Maui, Big Island, Molokai and Sao Paulo, Brazil.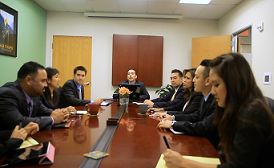 Do you offer videos to your online customer? If you don't think video production in Hawaii isn't important for your local business, think again!
Simply put, video marketing is the fastest growing marketing platform in business today. If you aren't providing your clients, customers, and prospects with high-quality, professionally produced videos on your website and social media platforms, you're already lagging behind the competition.
Video Production in Hawaii — Introducing Hawaii Video Pro
Now you don't have to travel to the mainland to find the top-quality video production services your business needs to attract new customers. Hawaii Video Pro is the full-service video production house that can provide all the video services you need to expand the size, scope and profitability of your local business.
At Hawaii Video Pro, we offer a full array of video services, including commercial production, whiteboard animation, documentary, video testimonials, and much, much more.
Video Production in Hawaii – Web and Social Media
Hawaii Video Pro can help you create the videos you need to expand your customer base. But we're also experts at web placement, including the most popular social media platforms like Facebook, Twitter, YouTube and more.
Plus, we can build both your web pages and online reputation so that you can connect with the highly targeted customers who are looking online for businesses just like yours right now!
Video Production in Hawaii – Full-Service Video Provider
At Hawaii Video Pro, we can handle the production, editing, social media placement, and online distribution of your professionally crafted business so you can focus on what you do best: Running your local business.
Our expert video marketers have the experience, knowledge and technology to create the type of videos your prospective customers are craving.
Contact Hawaii Video Pro TODAY so we can get started crafting video production in Hawaii that gives you the comprehensive video marketing strategy that will enhance your online reputation, attract new customers, and increase your profits.
Videos for Documentaries
He is also the founder of Hawaii Sports Productions (www.HawaiiSportsProductions.com), a company that produces recruiting DVDs for high school student-athletes of all sports. His clients have received over 3.1 million dollars in scholarship funds for college education.
Sitemap.xml Sitemap.html Mobile Sitemap Video production in Hawaii
Video Production Hawaii -Learn More About Us
Daniel has been teaching Communications and Video Production courses as adjunct faculty at Chaminade University, Hawaii Pacific University and Brigham Young University Hawaii.