In today's business landscape, the significance of corporate videos cannot be overstated. A Corporate Video transcends mere content that is a potent tool for conveying internal and external corporate messages effectively.
Crafted with precision, a Corporate Video speaks to a distinct audience, delivering messages that resonate on a targeted level rather than a broad public scale.
Over the years, Hawaii Video Pro has been at the forefront of creating impactful Corporate Videos for renowned companies. Some of our clients include  Merrill Lynch, Goodfellow Bros., Chaminade University, Hawaii Department of Education, University of Hawaii and Dominos Pizza Hawaii.
From dynamic "End of the Year Highlights" that showcase a company's achievements to boost employee morale for the year ahead, to internal insights and external messages meant for clients, our expertise knows no bounds.
If you have a message yearning to be shared internally with your dedicated team or externally with your valued clients, seize the moment. Reach out to us today, and let's collaborate in crafting messages that leave an indelible mark.
Your vision, our expertise – a partnership that makes waves in the corporate realm.
Cheers to the remarkable Le Jardin Academy Class of 2022 on their well-deserved graduation achievement! It was an honor to capture the essence of this momentous occasion—a day filled with joy and accomplishment.
Set amidst the serene backdrop of Kailua, we had the privilege of filming in the picturesque campus of Le Jardin Academy. The beauty and tranquility of the surroundings perfectly complemented the celebratory atmosphere of the event.
As each graduate walked across the stage, their journey of hard work and dedication shone brilliantly. We're privileged to have been part of this special day, preserving the memories of an event that marks the beginning of their exciting new chapters.
Here's to the Le Jardin Academy graduates, a promising generation stepping into a future of endless possibilities.
Embark on the final chapter of our impactful 3-video series, unveiling the visionary efforts of the Campbell-Kapolei Complex Area in the Hawaii State Department of Education.
In this culminating video, we shine a spotlight on the Comprehensive Literacy State Development (CLSD) Grant—a transformative initiative that radiates with the brilliance of foundational reading, professional growth avenues, enriching out-of-school learning, empowering families, and the embrace of culturally significant texts.
Our collaboration with the DOE Complex staff, devoted educators, engaged students, and families has been nothing short of inspiring. We've had the privilege of working closely with remarkable individuals like Jessica Kato, Danielle Himalaya, and many others who have lent their passion and expertise to this endeavor.
As videography and editing specialists, it's been an honor to capture the essence of this educational journey, showcasing the dedication that shapes the future of learning in Hawaii. Our commitment to authentically portraying the heart of this project has guided every frame of this video series.
Join us in celebrating the fruition of the Comprehensive Literacy State Development Grant, a beacon of progress in education. Witness the collective effort that empowers learners, educators, and families alike, paving the way for a brighter tomorrow.
Delve into the dynamic journey of Hawaii Bahia Real Estate Investments as we proudly present their remarkable strides in the year 2021.
Our collaboration with this visionary team has been a privilege, allowing us to spotlight their astonishing growth and accomplishments. Hawaii Bahia specializes in the reinvigoration of assets, developmental projects, rental properties, and the creation of luxury spec homes. Witness their passion unfold as they breathe new life into spaces and contribute to the evolution of Hawaii's real estate landscape.
In the past year alone, a staggering 32 projects have sprung to life under their expert guidance. An impressive investment exceeding $30 million in Hawaii's future highlights their commitment to transformative progress. Moreover, their profound dedication shines through their "Ohana Program," which has bestowed the gift of over 20 homes to local families, fostering a sense of community and shared prosperity.
As storytellers through videography and editing, we're honored to capture the essence of Hawaii Bahia's journey. Every frame encapsulates their dedication to growth, revitalization, and positively impacting lives.
Join us in celebrating Hawaii Bahia Real Estate Investments' monumental achievements, a testament to their unwavering dedication and contribution to shaping a vibrant future for Hawaii's real estate realm.
Step into a slice of history as we rewind to May 27, 2018, when Domino's Pizza in Kauai achieved an extraordinary feat, etching their name in the annals of American records. With sheer determination and unparalleled passion, they shattered expectations during their inaugural week of operation, carving a path of success that resonates to this day.
Our collaboration with Domino's Pizza Hawaii was an honor, allowing us to encapsulate this remarkable achievement in motion. The dynamic spirit of their team and the overwhelming response from the community were palpable, creating an electric atmosphere that ignited Kauai.
As videography and editing enthusiasts, we're privileged to have captured this triumphant moment. Every frame of our video is a tribute to the dedication and hard work that led to this monumental accomplishment.
Join us in congratulating Domino's Pizza Hawaii on this groundbreaking achievement. It's not just about pizza; it's a testament to the power of innovation, perseverance, and the community's unwavering support. Here's to celebrating a record-breaking milestone that continues to inspire.
A while back, we designed an orientation video for @GoFarmHawaii.
Their goal is to boost Hawaii's food security and economy by increasing the number of sustainable, local agricultural producers.
They have a statewide farmer training program and AgBusiness services. These services aid both new and existing farmers in improving their operations by sharing techniques, business practices, and granting access to a variety of resources.
Initiated by the University of Hawaii College of Tropical Agriculture and Human Resources (UH CTAHR) in 2003, this program is now among the biggest 'beginning farmer development' initiatives in the nation. Find out more at www.gofarmhawaii.org.
Explore the harmonious blend of Western medicine and traditional Hawaiian healing at Waimānalo Health Center through our latest video creation. Discover the power of integration as we delve into the synergy between these two approaches, showcasing the profound benefits they offer to the people of Oahu, Hawaii.
In this insightful video, we've captured interviews with passionate doctors and grateful patients, painting a vivid picture of the transformational journey that occurs at Waimānalo Health Center. Witness how the wisdom of Hawaiian medicine gracefully intertwines with modern medical practices, resulting in a holistic approach that nurtures both body and spirit.
As dedicated videographers, we're honored to bring this narrative to life, highlighting the center's dedication to enhancing the well-being of their community. Our videography and editing services have been meticulously crafted to portray the heart and soul of this remarkable institution, offering a glimpse into the meaningful impact they make every day.
Join us on this visual voyage, celebrating the intersection of traditional and modern medicine, all set against the breathtaking backdrop of Oahu's natural beauty. Experience the unity of healing approaches at Waimānalo Health Center and embrace a holistic path to wellness.
Introducing the "Pacific Alliance Against COVID-19" (PAAC), a vital organization backed by The National Institutes of Health (NIH), dedicated to combating the pandemic's challenges head-on.
The inception of the RADx-UP program was a collective effort, driven by a multi-disciplinary collaboration. This initiative united the expertise of the faculty at the University of Hawaii at Manoa alongside the Hawaii State Department of Health, Waianae Coast Comprehensive Health Center, and Kamaile Academy.
Our latest video spotlights a pivotal stride in this journey: a groundbreaking weekly pilot antigen COVID-19 testing program for the dedicated educators and staff at Kamaile Academy. This program exemplifies the unity and commitment that defines PAAC's mission.
Our experience working with the esteemed UH faculty has been nothing short of remarkable. Hawaii Video Pro takes immense pride in playing a role in supporting this significant endeavor. As videography and editing enthusiasts, we're honored to capture the heart of this initiative and help amplify its impact.
Join us in celebrating the profound contribution of the Pacific Alliance Against COVID-19. It's a collaborative force driven by innovation, community, and a shared goal of a safer tomorrow. Here's to the transformative work that continues to inspire and uplift.
Enter the realm of Hoʻāla School, a distinguished private institution nestled in the heart of Wahiawa, Oahu, catering to students from Kindergarten through 8th Grade.
Our journey into crafting this engaging promotional and virtual tour video unveiled the school's bedrock principles: ʻresponsibility, respect, resourcefulness, and responsiveness. These values radiated through every interaction, echoing in the voices of their dedicated staff, esteemed faculty, supportive parents, and enthusiastic students.
A highlight of this collaboration was working alongside Darlene Dela Cruz, the dynamic Director of Admissions & Marketing. Her dedication mirrored the essence of the institution.
Prepare to embark on a virtual tour that transcends the screen. As you explore Hoʻāla School, you'll be enveloped by an aura of serenity and an environment that fosters learning at every turn.
Our commitment to videography and editing has allowed us to encapsulate the heart and soul of Hoʻāla School. Witness firsthand the symbiosis of values, education, and community that defines this exceptional institution.
Join us in celebrating Hoʻāla School's commitment to education and nurturing young minds. It's a journey that promises tranquility and inspiration, a testament to the educational landscape they've cultivated.
Collaborating with companies that harbor a sincere mission for the upliftment of Hawaii's communities is a privilege beyond measure. Hawaii Bahia Real Estate Investments stands as a beacon, illuminating a path of positive change.
Within their innovative portfolio, Hawaii Bahia established the Ohana Program foundation—a non-profit venture dedicated to fostering affordable housing solutions across the Hawaiian Islands. Their mission resonates with a profound commitment to the local community, a testament to their benevolent spirit.
Our latest project unveils the remarkable endeavors undertaken by Hawaii Bahia. As we traverse through their initiatives, we shine a spotlight on their impactful developments in Kalihi—a testament to their dedication and vision for transformation.
As videography and editing enthusiasts, we're honored to be part of this journey. Every frame of this video mirrors the fusion of purpose and action, showcasing the strides made towards a brighter future for Hawaii's residents.
Join us in applauding Hawaii Bahia Real Estate Investments' dedication to community enrichment. Their fusion of innovation and compassion has ignited change, setting a precedent for meaningful progress. Here's to celebrating their unwavering commitment to the Hawaiian Islands.
Welcome to Hawaii Video Pro, your premier destination for unparalleled video production and editing services on the enchanting islands of Hawaii.
Embark on a visual journey like no other with Hawaii Video Pro, where we have elevated the art of videography and storytelling since our inception in 2005. With an unwavering commitment to excellence, we have solidified our position as a trailblazer in the realm of videography and video production across the Hawaiian archipelago.
Our dedication to crafting top-tier videos is woven into the very fabric of our identity. Over the years, we have meticulously honed our craft to offer you an exceptional array of video services that cater to every need. From the mesmerizing landscapes of real estate to the bustling energy of corporate events, from heartfelt testimonials to delectable food journeys – our expertise spans an extensive spectrum of industries. Our video prowess isn't just a skill; it's an art form that we've mastered to perfection.
We pride ourselves on being more than just a service provider – we are your local creative partner. Rooted in the heart of Honolulu, Hawaii Video Pro is deeply woven into the cultural tapestry of the islands. Our team of seasoned professionals, equipped with an innate understanding of Hawaii's essence, crafts visuals that resonate with the soul of the land and its people.
As a fully insured and locally-based video production company, we stand as a testament to reliability and ingenuity. Whether you're a business seeking to captivate your audience, an organization with a powerful message to share, or an individual celebrating a milestone, Hawaii Video Pro is poised to transform your vision into a compelling visual masterpiece.
Reach out to us today and experience the magic of Hawaii through our lens. Your video needs are our mission, and your satisfaction is our guarantee. Let's create something extraordinary together.
With aloha,
Daniel Skaf
Founder, Hawaii Video Pro
Hawaii Video Pro specializes in several areas including Videography Only Services, Corporate Videos, Promotional Videos, Conference Videos, Construction Videos, Real Estate Videos, Real Estate Photos, Testimonial Videos, Training Videos, NonProfit Videos, Food Videos.
Summary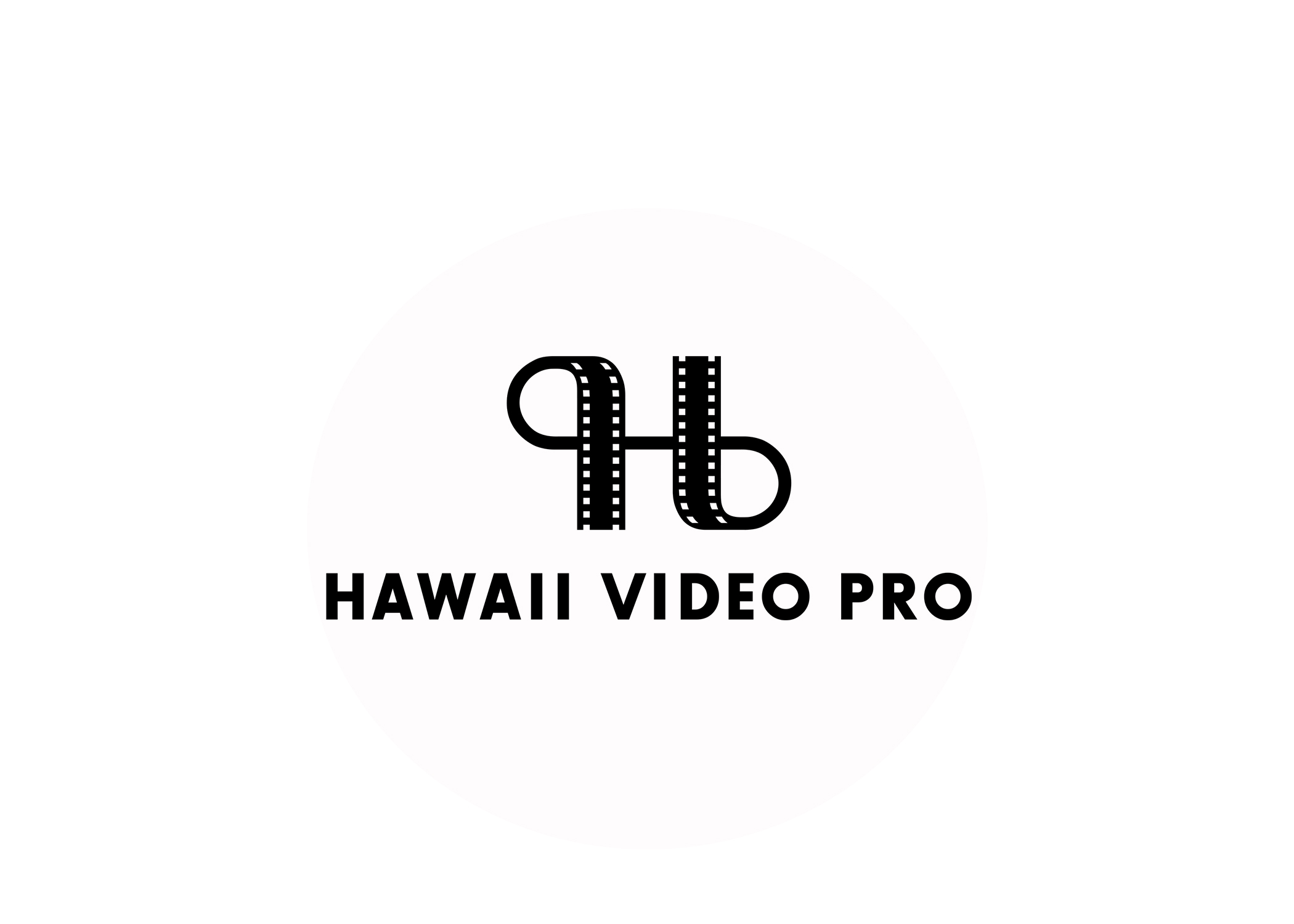 Service Type
Hawaii Corporate Videos & Videography
Provider Name
Hawaii video Pro
,
P.O. Box 12101
,
Honolulu
,
HI
-
96828
,
Telephone No.(808) 232-9772
Area
Located in Honolulu, but available to fly and film at all other islands
Description
Hawaii Video Pro is your local video production company serving Hawaii businesses, organizations, and individuals, providing professional video production and videography services.