HAWAII REAL ESTATE VIDEOGRAPHER, PHOTOGRAPHER & DRONE
Are you looking for a Real Estate Videographer? Learn why Hawaii Video Pro has been standing out on Real Estate listings.
Hawaii Video Pro has been in the market since 2005 and has created hundreds of corporate and promotional videos for businesses here in Hawaii.
Our connection with the Hawaii Real Estate videography and photography market started when Zillow hired us to create several agent profile videos whose companies included Elite Pacific Properties, Coldwell Banker, Keller Williams Honolulu, Engel & Volkers and others.
When we added drone services in 2016, the demand for real estate services increased even more and today this is one of our main specialities.
Hawaii Video Pro offers videography and photography services for any type of residential and commercial properties.  We own a 1-million liability insurance policy that protects our clients and their properties during production.
We quickly produce and deliver powerful and unique listing materials that drive traffic and trigger action from prospect buyers. Our attention to detail is everything our agents need to best showcase their listings.
We invite you to explore below the real estate services and prices we offer, and see some of the videography, photography and drone projects we did over the years.
HAWAII REAL ESTATE VIDEOGRAPHER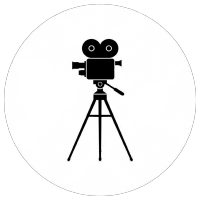 Hawaii Video Pro is your best choice to create a quality highlight video for your real estate listing.
Our videos are successful because not only we apply architectural theories on our composition but also use a variety of professional equipment that work together to deliver the best motion pictures.
During post-production, we rely on storytelling techniques and a three-act structure that enhances the emotional experience of our viewers.  We also use professional color correction software, royalty free music and graphics as needed.
We use sliders that create a smooth horizontal movement of the image. Our gimbal has motors and sensors that allow the videographer to walk and film around the property while maintaining a steady image.
According to the National Association of Realtors, properties listed with video tours get four times more the inquiries than those listed without.
For us, exceeding your expectations is our standard.
HAWAII REAL ESTATE PHOTOGRAPHER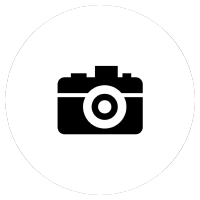 Real estate photography is a must when marketing any type of listings.
We provide on-time appointments and quick 24 hour turnaround for our services.
Full resolution and high quality photos represent the home's first impression, capturing and showcasing its full potential while on the market.
When needed, we also include drone photography to our packages to better highlight the listing and its geographical area.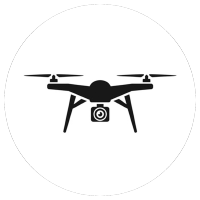 Drone videography and photography are becoming more popular over the years specially at the real estate market.
The unique aerial perspective brings beauty as well as a better geographical idea of the listing location and its surroundings. These aerial shots add a stunning quality to your listing materials.
If needed, we add text graphics on the drone photos and video that better inform prospect buyers about the listing and its unique qualities.
HAWAII REAL ESTATE AGENT PROFILE VIDEO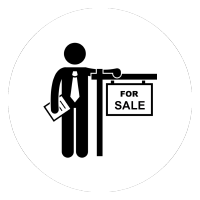 Video is the cheapest and simplest way for prospective clients to get to know you 24/7.
Having an agent profile video is the best way to highlight your personality, character and ultimately the value you bring to the relationship with your prospect clients.
This type of introduction video solidifies your online presence and increases engagement, thus assisting prospect clients to better find you.
This service is a great way to sell yourself before you even get to your 1st listing meeting. This is a way to get some great exposure while promoting yourself as a trusted advisor.
On a quick and professional looking video, let potential homeowners and investors know why they should use your real estate services.
Ready to tell your story to the world, please check out our samples and pricing below.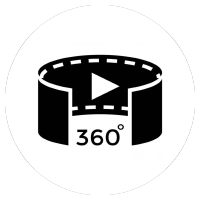 The whole world is going online, and potential buyers are seeing that 360 Virtual Tours are a convenient way for real estate shoppers to see listings in detail and accuracy before visiting them.
In turn, buyers are spending less time going from house to house and only visit the listings they're truly interested in.
With more and more buyers starting their searches on laptops and cell phones, realtors who want their listings to stand out need to provide a complete online experience of their homes.
Virtual Tours offer buyers and sellers the advantage of a contactless sale for those who have safety concerns.

Hawaii attracts a lot of out-of-state buyers and travel expenses can be high depending where you are. Buyers want to have a good idea of what they're going to be looking at before purchasing a plane ticket.
Open houses were always a great tool for generating buyer interest, but now agents are turning to technology.
A 360 virtual tour is the closest experience to an in-person showing – that's why real estate agents are implementing these tours as an alternative to physical showings. 
Photos and videos are an excellent tool to show a property but buyers sometimes have to use their imagination to understand the flow of the space.
360 Virtual tours allow the home buyer to explore each room completely with a 360° movement. They are able to look at the flooring and ceiling, walk up and down the stairs and hallways, and see every angle and perspective.

360 Virtual Tours are a great way to motivate a buyer to preview the property in person. 
Here are some samples that Hawaii Video Pro has created: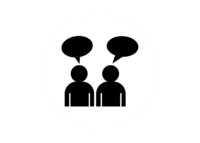 Summary
Service Type
Hawaii Real Estate Videographer, Photographer and Drone