Having a wedding video to document your big day isn't required, nor does it make your day any less special by not having one, but it is a wedding trend worth having. Before wedding videography became a "thing", photographs were what were used to capture a moment. But remember, a wedding is a live event, not just a single moment.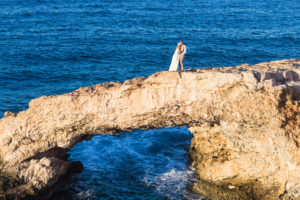 With a video, we get to see the bride walking down the aisle as she approaches the groom from behind for the "first look". We get to see the expression and emotion in the face of the guests. Through a wedding video, we get to see and feel what the bride and groom feel as they create a new life together.
Wedding Videos – Hawaii Video Production
can help make your most special moments last a lifetime. The importance of a wedding video is to capture everything that photos cant. The nerves, the fun, and the people most important to you. Memories that might otherwise be lost if not documented.
As you age, memories start to fade. A wedding video is a lifetime investment that you can replay years after your wedding. You could even pass it down to your children so they can see and feel the emotion of that day and hear the words that were said.
A wedding film can capture all of this for you, forever. Don't make the same mistake that many others have by not filming one of the biggest days of your life. Contact Hawaii video production to be sure to capture your special day in as much detail as you possibly can.