Wedding Videos Will Always Remain Relevant
Too many couples today opt out of hiring a videographer for their wedding because they are either looking to lower their budget or they think that they can get the same results from smartphone videos taken by their family and friends. But what they don't realize is that professionally-produced wedding videos are designed to be watched years or even decades in the future. Are you really going to show your grandchildren the jerky, amateur cell phone video made by your drunken uncle? Plus...
Read More
Video 'Reels' Grant Access to Entertainment Industry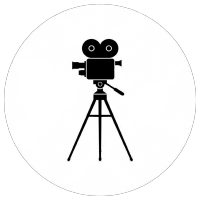 If you are an actor, singer, dancer, or any other type of entertainer, to get professional jobs you need to audition. But when you live in Hawaii, getting to the places where most auditions are held -- namely, New York City and Hollywood -- can be prohibitively expensive. So what's the most cost-effective way to show off your talents to the hiring managers who matter in show business? Video "reels" are compilations of your best work that can be sent digitally anywhere. They chronicle what...
Read More