Video Service Hawaii — Benefits of Training Videos
One of the most effective and fastest growing ways to train people is through professionally produced training videos like those created by Hawaii Video Pro.
Not only is video one of the most engaging and interactive forms of communication, but videos can be watched as many times as you like, by hundreds or even thousands of people using practically any playback device.
Make your training video once and employees all over the world can watch and learn from them whether they are across the street or on the other side of the globe.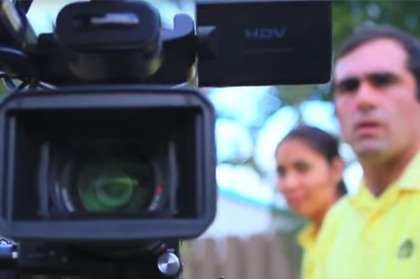 Engaging Employees Successfully
Just about everybody at some time or another has sat through a boring, dry and ultimately unsuccessful training session or seminar. It's nearly impossible for people to learn when their minds are numbed by dull, non-compelling material presented by somebody who doesn't know how to engage an audience.
Training videos give you much more control over what material is presented, how it is introduced, and the way that it will be absorbed by your intended audience. Even if the material isn't that ground-breaking or exciting, through professional talent services and video editing techniques, Hawaii Video Pro can make any instructional or information video compelling, must-see TV.
Video Service Hawaii — Give the Audience What It Wants
Training videos are also more convenient for most employees. Thanks to the near-universal access to playback devices such as smartphones, tablets, laptops and more, videos can be watched practically anywhere — usually in high definition and with movie theater quality sound.
Add to that available graphics and video editing, and you can have a compelling, informational and entertaining video that your employees will not only watch, but will actually enjoy!
Whether you need to train, educate, or inform three people or three thousand, creating high-quality, professional training videos from Hawaii Video Pro is often the best way to go.