Training Videos Are Faster, Cheaper and More Effective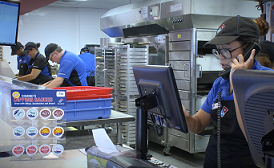 If you have a lot of workers who require any type of training — from how to provide exceptional customer service to highly technical training — the use of training videos is one of the simplest solutions.
Professionally produced training videos can provide universal training that is consistent, concise, and cost-effective. The same training video can be used to train dozens, even hundreds, of employees on your business's specific standards.
 Training Essentials
Video is one of the most effect teaching methods ever created. It combines every type of learning — including the visual, the demonstrative, and the audial learning techniques — in a package that is easily absorbed and understood by people of every type of background and educational level.
Use video training in your new employee orientation, technical training requirements, and even legal certification programs and you can save time and money for your business.
 Fast, Simple, and Affordable
A single training video can be shown over and over again to your business's workers. It can be used as an introduction to your company, or as re-training for issues you want to reinforce, such as scripted customer interactions, or how to safely operate equipment used in your business.
Training videos are informative, but they also can be fun. You can build employee loyalty and improve workplace satisfaction by making your training videos entertaining as well as informative.
Another consideration is younger people. The youngest people entering the workforce today are accustomed to watching a lot of television.
So when you provide video training for your employees, you can connect with these young workers on a level that is both comforting and familiar to them.
To make the most of your employee training and to enhance retention and understanding, consider using professionally produced training videos that get the job done right.