Need to Promote Your Business? Use Video!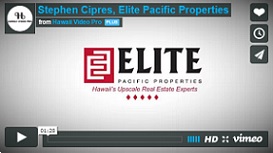 Video is becoming a popular way for even small business to attract new customers, promote their products and services, and growth the size, scope, and profitability of their business.
While it once took a huge marketing budget to create and promote videos, today anybody can do it quickly, affordably, and effectively.
Consumer expectations have changed. Today, if you aren't using videos to promote your business, you are missing out on the huge segment of customers who are spending time online or on their smartphones watching videos.
  The Size of the Video Market
According to the A.C. Nielsen company, in 2011 an estimated 76 percent of US residents spent an average of 43 hours per month on the internet.
During this time, they looked at an average of 3,237 websites per year, many of which featured videos. By 2012, people watched more than 21 billion videos on their computers, laptops, and smartphones. And that figure has only increased in the past five years.
  Reaching Out
The biggest benefit of using videos to promote your business is that your marketing budget goes farther. A single video can be viewed thousands of times — or even millions if it goes viral.
The same video featured on your website can be posted on your social media sites, shared by your customers, or even take on a life of its own … all at no additional cost to you.
Videos also connect more effectively with your prospective customers than any other type of marketing. People love watching videos, so they will spend more time on your web page if you feature videos.
Most importantly, people are more likely to take action — such as buying the products or services you promote or building loyalty to your business — when you provide video rather than just printed content or pictures.