In the Digital Age, Video Can Help Build Your Business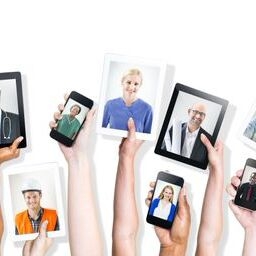 Students of history may be familiar with the Industrial Revolution of the late 19th Century, an era when great advancements in mechanical technology permanently changed the global economy.
You don't have to be a history student to see that we currently live in another great era of change, the Digital Revolution. Advancements in electronics and technology have changed the way people buy and sell products and services of every type.
And in today's global economy, the most effective way to connect with customers is through video.
Video Makes Communications Simpler
Thanks to WiFi, broadband, and devices like smartphones and tablets, people can access video from anywhere and at any time. And increasingly, people prefer video over any other media.
It's immediate. It's easy to absorb information. And it's time-effective. People today are busier than ever. So they often don't have time to read printed content or even listen to an audio recording. Instead, most people today prefer video because all they need to do is press "play".
The Value of Video
Video has incredible potential for your business, regardless of what industry you work in. You can create commercial videos that promote your product, services, brand, or corporate identity. You can use video to introduce yourself or your business to new prospective customers or clients. You can even create entertaining delightful videos using 2D or 3D computer generated animation.
There's no limit to the type of videos you can create. And there's also no limit to how your professionally produced videos can be distributed. You can post them on your business's websites, use them on social media, email them to clients, or even broadcast them on video streaming services.
In the Digital Revolution, video is key to promoting your business. Let Hawaii Video Pro help you create the effective, successful videos you need to expand the scope of your enterprise.