People Expect More from Websites Today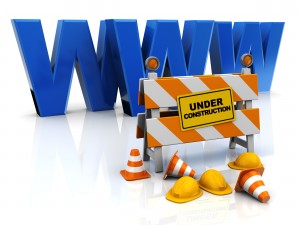 The internet isn't really that old. And yet it has undergone enormous changes in just the past few years.
With consumers embracing online product ordering like never before, the dramatic increase in bandwidth and streaming speeds, and the near-universality of WiFi and mobile devices, it's a whole new world for businesses.
So if you are still using the same website you had 10 years ago — or even 10 months ago — you could be missing out on a large number of potential customers or clients that you didn't even know existed.
Web Design Hawaii — Two Things Your Website Must Have
While the online business world is changing fast, there are still two things that practically every business needs to include on their website.
The first is a way for customers to view the website on mobile devices such as smartphones or tablets. Desktop computers aren't used as much anymore. And laptop computers aren't far behind.
Today, your customers need to be able to access your website from their phones. So if you are still using a website designed to be viewed on laptops or desktop computers, you're turning your back on many of your customers.
Web Design Hawaii — The Importance of Video
The second thing your business's website absolutely must have is video. People today want and expect to watch videos that describe your business, promote your products, or introduce your services. They aren't willing to scroll through screen after screen of text anymore — especially if they are viewing your website on their smartphone!
If you look at the websites of some of the most successful companies, you will find that they use video to their advantage at nearly every opportunity.
Keeping up with the times can be challenging, especially in this hypersonic business environment. To learn more about redesigning your website so that it is mobile-ready and includes highly effective videos, learn more at Hawaii Video Pro.