Video The Most Effective Real Estate Sales Tool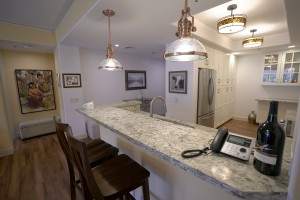 "Flip or Flop". "Property Brothers". "Househunters".
These are among television's most popular reality shows and they all focus on real estate. Whether it's buying it, rehabbing it, flipping it, or just shopping for it, people love to watch people getting into new homes.
Why? Part of it is voyeuristic. But the other bigger part has to do with fantasy. Viewers love to imagine themselves living in the spacious, modern, and attractive new homes they see on TV.
  The Light Bulb Moment
What does that mean for realtors in Hawaii? It means the producing professional, well-crafted videos that feature the homes you sell could be the shortcut to success that you have been waiting for.
People today can watch videos anytime and anywhere. They watch them on their laptops when they are working. They watch them on their smartphones while they are commuting. They even watch them on their tablets during their recreational time to be entertained.
So when you let Hawaii Video Pro craft gorgeous, informational new videos that feature the real estate properties you have to sell, they can reach exponentially more prospective buyers than any other form of marketing.
  Fast and Affordable
People today love watching videos about new homes. They love to imagine themselves living in new spaces with amazing views and outstanding features.
With professionally produced videos from Hawaii Video Pro, you can give the audience what they want while benefitting your sales statistics at the same time. Real estate videos are relatively fast to produce. Plus, they are often more affordable than other types of videos.
If you are looking for a fast, efficient, and cost-effective way to connect with new clients, real estate videos from Hawaii Video Pro are the way to tap into a built-in audience. People are already watching. Are you ready to give them what they want?