Video Simplifies Training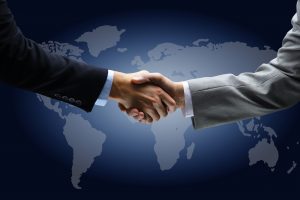 If you own a business and need to train your employees on a new policy or procedure, you have a couple of different options. The first is to schedule face-to-face employee training sessions where you can explain the new policy, have the employee practice it, and then test them on their comprehension of the material.
A second option is to hire a professional trainer and hold group classes where employees are taught the new procedure altogether, with practicing and testing to follow.
Both of these options are both time-consuming and expensive. Plus, when training is done in the workplace, it takes workers away from their jobs leading to lost productivity.
Hawaii Videographer – Video Training
But there is a third option that is actually easier, faster, and more effective. Creating a professionally produced video that explains the new policy or procedure in a simple, easily understood manner can increase comprehension while eliminating the need for repeating the same material over and over again to employees either individually or as in group classes.
A single video can be posted online where employees can be granted access to view it at their leisure. This eliminates the need for taking them out of the workplace for extended training. Instead, they can watch your training videos during their breaks, on their lunch hour, or even in the comfort of their own homes.
Hawaii Videographer — Simple, Fast, and Effective
Then, that same video can be used to train new employees before they start work or as a refresher training for employees in the future. Another benefit of video training is that the message always remains the same. There are no variations that can be interpreted differently by different workers. There's one video, one message, and one crystal clear explanation of the material.
If you are spending too much time and energy training your employees individually or taking people away from their jobs for group classes, stop. Instead, use professionally produced training videos from Hawaii Video Pro to get everybody on the same page quickly, efficiently, and affordably.