People Are Raving about Hawaii Video Pro!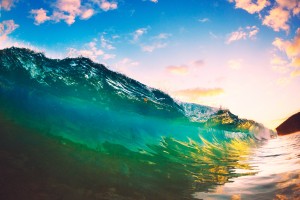 For years, we've been telling you about all the great services Hawaii Video Pro has to offer businesses, institutions, and individuals. These include wedding video services, television commercial production, and even instructional and training videos.
Today, however, we are going to turn it over to the people who know our business best: Our customers. In all the time we have been producing professional, effective videos for people throughout Hawaii and beyond, we've accumulated a lot of raving fans. Here's what some of them are saying!
The Best in the Business
Attorney John Egan of Migration Counsel can't say enough great things about Hawaii Video Pro. Here's a sample: "Filmmaker Daniel Skaf was a pleasure to work with. Very knowledgeable about his craft and eager to highlight our expertise as well. He has a great eye for the telling visual detail and ties the imagery together in a meaningful story."
Then there's Cathy Peavy, a real estate agent at Primary Properties who wrote: "Daniel is AWESOME!! I was very pleased with the whole process. Daniel made us all feel comfortable which really helped us to relax and be ourselves. Excellent communication and great customer service."
 More Incredible Testimonials
But business owners' praise about Hawaii Video Pro doesn't stop there. Here's Linda Perry, Head of School for the state's prestigious Ho'ala School: "Daniel Skaf was professional and patient. He made the process easy and fun. The end product is exactly what we wanted and we are so happy to have had the opportunity to work with him. We highly recommend him for any video work needs. Great job!"
Wow! Sounds like we got an "A" from one of Hawaii's best educators!
But don't take it from these important business owners and community leaders. Find out for yourself why Hawaii Video Pro is one of the state's fastest-growing video production houses. Call us today to learn how Hawaii Video Pro can help your business or event!