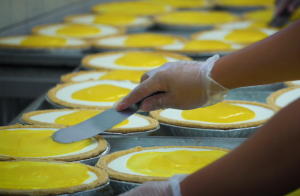 Training is one of the most important parts of running any type of business. Unfortunately, it's also one of the most time-consuming and costly.
New employees need to know what they are doing. Existing employees need refreshers on how to perform essential tasks the right way. And everybody from the CEO to the newest line-level worker needs to be constantly reminded about the importance of customer service.
Without continual training, just about any enterprise will fail. But the problem is most business owners have enough to worry about without spending a lot of time on training. And retraining. And more retraining.
Training Made Easy
But there's an easy, cost-effective, and consistent way to provide employees with training. Professionally produced videos show exactly what your standards are for your employees. They are easy to absorb, simple to understand, and effective at communicating both specific job tasks and general concepts.
Videos allow you to create a culture of friendly, helpful customer service while reducing the amount of time you spend on actual training. With video, there's less need for time-consuming face-to-face interaction with employees or classroom learning that takes management off the floor for extended periods of time.
The Video Training Professionals
At Hawaii Video Pro, we have created training videos for some of the biggest corporations, institutions, and small businesses in Hawaii. And the results speak for themselves.
Our clients have told us that thanks to our professional, information-intensive videos, their training time has been slashed while employee retention has increased significantly. Not only are people learning how to do their jobs better, but employers are experiencing more consistency during customer interactions.
Stop wasting your valuable time doing the same in-person training over and over again. Let Hawaii Video Pro help you create the highly effective, high-value training videos that will make your business work better and grow bigger.