Wedding Videos Create Lasting Memories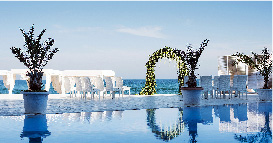 Couples that are engaged have a lot of decisions to make. They have to plan a huge celebration, put together a comprehensive list of family, friends, and co-workers, and choose everything from music to a menu that will make their wedding day absolutely perfect.
So when it comes to choosing whether or not to include a wedding videographer as part of their plans, it's often an afterthought. But it shouldn't be.
Including professional video production as part of your wedding is one of the most important decisions you can make because it's the one thing that will live on long after the big day has come and gone.
Memories
Ask anybody who has gotten married and they will tell you: Months or even years of planning go into an event that goes by in a flash. For most couples, their actual wedding day can seem as if it lasts just moments.
So there is an incentive for creating lifelong memories from this important event. Photos are great but they capture just a single moment in time. But video captures the moment in a format that can be revisited and relived time and time again.
Professional
One of the biggest mistakes couples make is thinking that capturing the experience of their wedding day on smartphone video is enough. But the best way to remember your wedding in a format that can actually stand up to multiple rewatchings is by hiring a professional videographer.
Smartphone videos are amateurish. They also tend to be shaky and unfocused. Is that really the way you want to remember the most important day of your life.
Your wedding video will be watched by you years later. But it also may be watched by your children. And even your grandchildren. Do you really want the video document you show them to be a shaky handheld smartphone video?
For your wedding, hire the professional videographer Oahu chooses most for their most important events. Choose Hawaii Video Pro.