Hawaii Makes the Ideal Video Backdrop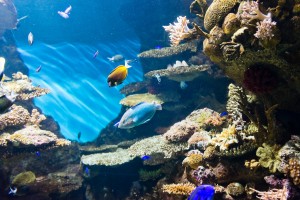 It's easy to forget that we live in paradise. Sometimes we take for granted the ideal weather, the wide variety of topography, and the rich cultural history of the Hawaiian Islands.
But Hollywood studios and TV networks don't. No wonder Hawaii hosts so many television and film productions, including ABC-TV's "Lost", CBS-TV's "Hawaii Five-O", and countless hit blockbuster movies.
Benefits of Filming in Hawaii
Hawaii is attractive for video production for many reasons. The first is its reliable weather. Unlike the mainland, Hawaii is temperate year-round. And while we do occasionally get bad weather, forecasters usually can see it from a long way off.
Then there's the variety of topography. From beaches to volcanos, lush jungles to thriving urban centers, Hawaii offers practically every type of background that film and television productions want all within a short drive from one another.
And, increasingly, thanks to the recent surge in professional film and TV projects, professional production facilities such as indoor soundstages, sound recording, and even advanced visual effects equipment are now available here rather than having to travel back to the mainland.
The Aloha State
Finally, there are the people. Hawaii has a rich history of welcoming people from all places and treating them as honored, cherished guests. Hawaiians appreciate the opportunity to serve as the background for professional productions from all over the world. Production companies from Asia, Europe, and, yes, Hollywood are increasingly shooting in Hawaii for all these reasons and more.
Hawaii is no longer the exotic location that was used only rarely for movies and TV shows. The state has become an active part of the entertainment community, attracting productions from every corner of the world.
Film and TV production is good for the state's economy, benefits its residents, and showcases our island paradise to audiences worldwide.