Realtors Are Relying on Video to Market Homes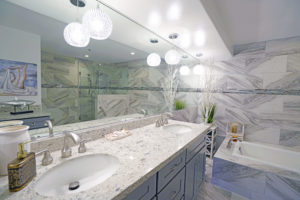 The job of a real estate agent has always been challenging. But the recent popularity of video to promote residential and commercial properties has made the realtor's job just a little bit easier.
Just a few years ago, the typical realtor had to physically take prospective clients through many different homes until they found the place that worked best for them. As every real estate professional could tell you, this was the most time-consuming — and often frustrating — part of the job. Indecisive buyers might want to see dozens of properties, or the same property several times, before making up their mind.
But real estate video marketing has sped up and simplified the process. Now realtors can simply send links to a number of properties that meet the client's criteria as an initial step in the process that saves both time and patience.
Real Estate Video
The use of video to promote properties works in the seller's best interest as well. Rather than having dozens, or even hundreds, of strangers traipsing through their homes that have been put on the market, professionally produced video can offer a comprehensive tour of their properties, highlighting the best parts and making it look its most attractive.
While open houses have not been completely eliminated, they have been streamlined. Real estate video lets prospective buyers view the property as many times as they like without ever inconveniencing either the owner or the realtor. Appointments can then be made for in-person viewing only with the most serious of buyers.
Fast, Easy, and Effective
Professional video of residential and commercial properties has quickly become one of the fastest-growing areas of real estate marketing. In fact, video has essentially replaced the traditional paper catalogs of available homes that used to be available at supermarkets and corner newspaper boxes.
Buyers today can simply go online and view as many homes as they like. And realtors can save time and expense by connecting prospective buyers with the appropriate properties quickly and efficiently.