Spreading Your Message Is Easier with Streaming Video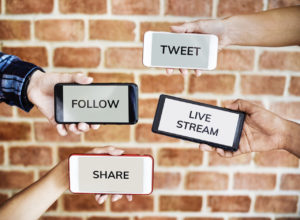 Businesses have always known that building name recognition is the key to growing market share. Making people aware of your brand, your products, and your business is the first, last, and most important task of expanding your business.
The challenge exists in reaching people. In the past, costly marketing and advertising campaigns took time to grow and often yielded limited results. But now there's a faster, more effective, and inexpensive way to reach people: Streaming video.
Professional Digital Video
Posting a short video about your business on your website, on social media, or even directly to prospective customer's smartphones and tablets instantly brings your brand directly in front of eyeballs.
You can use videos to promote specific products or services, boost your brand, or simply introduce yourself to new customers. Best of all, once you create a professional, digital video, it can be posted as many times as you like on as many platforms as you want with little to no additional cost to your business.
Attention-Getting Videos
When you create a professionally produced video that genuinely engages with your targeted audience, it can take on a life of its own. Many businesses have gone viral simply by posting an interesting and engaging video online that entertains as well as informs.
Hawaii Video Pro specializes in helping local small businesses, schools, and non-profits just like yours create professional, engaging videos that can be distributed widely and affordably to build your brand and expand your market share. Our teams of experienced, knowledgeable videographers can highlight your business, products, or services in a way that engages new and existing customers alike.
Now there's no reason to spend a big chunk of your operating budget on advertising and marketing. Instead, let Hawaii Video Pro create entertaining, colorful, and memorable videos about your business that can be distributed anywhere, anyplace, and at any time … forever.