Video Offers Instant Connections with People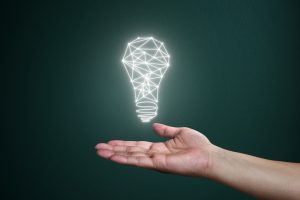 There are lots of different types of media: The written word, photography, audio recordings, even computer programs. But the most immediate, visceral way to make instant connections with people is through video.
That's because video combines all the best elements of every medium and combines them into a comprehensive package that can deliver a powerful punch, connecting with people on an emotional level. Film, music, scripting, and even animation can be crafted into a single video that collectively can express your message more effectively than any single medium.
The Power of Video
People have a need for stories that is as powerful as their need for air, water, food, or sleep. Video lets you tell your story directly, allowing you to reach people on an emotional level and make connections and create memories that can last a lifetime.
A perfect example is the holiday television specials that were produced in the 1960s and '70s. Many of these TV shows, including "Rudolph the Red-Nosed Reindeer" and "A Charlie Brown Christmas" are still being broadcast today, more than half a century after they originally aired, pleasing generations of viewers while creating powerful, nostalgiac emotions that resonate through the decades.
Your Video Production
The videos you produce today can continue to live on for decades to come, even if they don't feature talking reindeer or abominable snowmen. Whether you are making commercial advertisements, promotional videos, instructional videos, or just your wedding video, they can keep on inspiring and entertaining people while delivering your message directly to people's emotions.
Hawaii Video Pro can help you create, produce, and distribute any kind of video, from educational to inspirational, from commercial to entertainment. Whether you are a real estate professional who wants to craft highly-effective promotional videos that feature your latest listings or a business owner seeking to create instructional training videos to codify job standards for your employees, we are your local video production professionals.