Training Videos Pay Long-Term Dividends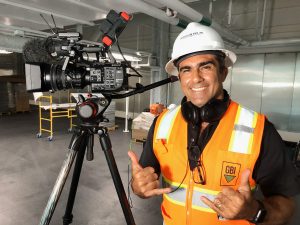 Small business owners know that employee turnover is very real — especially today when people have less loyalty to their employers. So bringing on new employees and training them to meet your job standards can be a constant challenge.
Every hour you devote to training new employees is time away from dealing directly with customers. And when turnover is high, training hours can add up fast. The solution is to have Hawaii Video Pro create training videos for your small business that you can use again and again without losing any face time with customers.
An Investment in Your Future
Professionally produced training videos from Hawaii Video Pro require an investment. But it's minimal compared to the lost business and damage to your reputation you experience when you spend much of your time training a never-ending parade of new employees. Once your training videos are created, you let them do the work for you so you can be free to do what's really important: Running your business.
Training videos are ideal for educating and informing new employees on the core values of your business, including things like being respectful and polite to customers, prioritizing efficiency, and individual steps of service you want to be performed with every customer interaction. But training videos also can be used to retrain existing employees whose performance needs improvement, as well as periodic refreshers for all staff.
Save Time, Make Money
Training videos can even be digitized and distributed so that employees can watch them anywhere, on any device, at their convenience. And once they are created, you can use them as many times as you like with zero additional cost to your business.
It's rare for a small business owner to make such a small investment that pays such high, long-term dividends. But professionally produced training videos from Hawaii Video Pro let you spend more time with customers while creating consistent performance standards for new and existing employees alike.