Covid Can't Stop Real Estate Marketing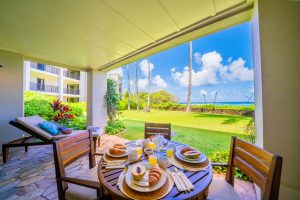 We all have had to change many of our everyday habits during the last two years. Because of Covid-19, most people think twice before participating in normal activities like getting together with family and friends, shaking hands with strangers, and even attending an open house for a real estate property.
But thanks to video real estate marketing, promoting the properties you represent can continue normally regardless of the global pandemic.
Real Estate Videos
Professional real estate videos from Hawaii Video Pro let you capture the best features of your properties on digital video, which can then be distributed online to prospective buyers from anywhere in the world.
A single video can be shared an unlimited number of times and video at any time on a tablet, smartphone, or laptop. Plus, videos can focus on the features you want to promote while simultaneously offering a walk-through tour of a property. There are even interactive features available that allow viewers to manage their own video interaction with the property.
Sell, Sell, Sell
Before Covid, the traditional route was for realtors to host an open house and interact with guests as they stroll through the property. But during the pandemic, this wasn't practical. Even today, many buyers are hesitant to physically tour individual properties, preferring instead to scroll through a selection of options that meet their specific criteria.
The reality is that today most realtors can't afford not to have video marketing for the properties they represent. Most buyers begin their search online, so they expect there to be videos of available properties on your website. If you don't offer them, you may be missing out on potential sales.
Creating captivating, highly effective real estate videos for the properties you represent is easy when you partner with Hawaii Video Pro. We have been helping connect local realtors with potential buyers worldwide for more than a decade. Call today to see what Hawaii Video Pro can do for you.