Post-Covid People Still Prefer to Stay Home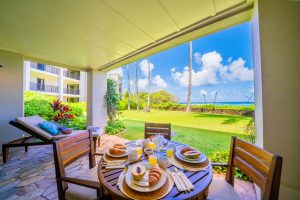 During the global pandemic, many people were forced to stay in their homes for weeks or even months at a time. Businesses adjusted by allowing workers to "work from home", participate in online meetings, and encourage customers to purchase online while simplifying and expanding home delivery options.
But now that the crisis has mostly passed, people have realized that they kind of liked not having to leave their homes for the things they needed to do. And business owners are adapting by continuing to streamline the shop-from-home paradigm.
Real Estate Industry
Perhaps no industry has been affected by these changes more than real estate. Realtors who spent years hosting open houses, offering personal tours, and wearing down countless shoe soles promoting their properties now are finding that most buyers would rather watch videos or tour homes virtually.
As a result, the real estate video industry is in a boom time right now. As the housing market continues to explode, those properties that offer online tours and videos that can be viewed from anywhere on a smartphone, tablet, or other device are selling exponentially faster and at higher prices than those marketed the traditional way.
Hawaii Video Pro
Right now, there are many more buyers than sellers. So many homeowners are able to sell their properties at prices above their asking price. There are often bidding wars for the best properties as homes sell for 20-50% above their market value in many instances. Real estate videos also make it easier for buyers from the mainland to view multiple properties without having to make the flight over to the islands.
Realtors in Hawaii understand the benefits of digital marketing for the properties they represent. That's why they rely on Hawaii Video Pro, one of the leading producers of real estate videos working in Hawaii today.
Discover for yourself how Hawaii Video Pro can make selling properties easier, faster, and more profitable than ever in today's bustling Hawaiian real estate market.