Showcase Your Band's Talents with Professional Video Production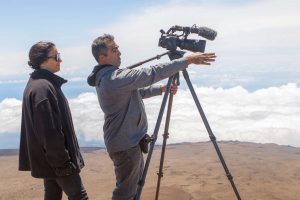 It used to be that a band seeking to book gigs would send a cassette tape to club owners, talent bookers, and promoters. Today, nothing short of a professionally produced video will do.
People who hire bands today have certain expectations. For one, they probably don't have the equipment to listen to a cassette or even a CD anymore. For another, they are only looking for professional bands who know that digital video is today's industry standard. And professionally produced video will get you noticed more than a video shot with an iPhone.
Visual Appeal
The way a band looks while they are performing is just as important today as how they sound — if not more important. Talent bookers want to ensure that talented young bands offer visual appeal as well as have the musical chops to entertain their audiences. Whether they are booking a support band to open a tour for a major star or to showcase new talent at popular musical venues, they need to know you have both the look and the moves to make the grade.
So having a professionally produced video that showcases your individual or band's talent is essential for your success.
Hawaii Video Pro
Hawaii Video Pro is who local bands turn to when they want to make the step to the next level. We will collaborate with you to create an impressive, professional video that will get your band noticed by the industry's most important decision-makers. When you want to get noticed, this is how you do it today.
If you want to be taken seriously by the pros, you need to play the game like a professional. Hawaii Video Pro can help you showcase your talent on professionally produced digital video that can be distributed an unlimited number of times at no additional cost.