Video Has Changed the Game in Real Estate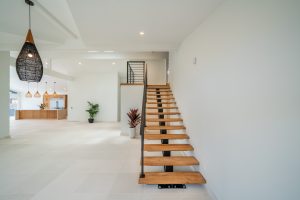 About a decade ago, only a handful of realtors offered video tours of the properties they represented. Today, nearly all of them do.
The rise of the use of video in real estate marketing was born out of the hugely favorable response from prospective home buyers. It didn't take long for people to realize they no longer had to schlep across the region looking at countless homes that by the end of the tiresome day all looked alike.
Instead, they can simply look at their phone.
Fast, Simple, and Effective
Nowadays, home buyers are much more likely to view dozens of videos created for realtors than they are to attend open houses or let their real estate agent lead them on a tour of strangers' homes.
Video is faster, simpler, and ultimately more effective at showcasing a property's highlights. And it takes far less effort which is something today's busy home buyers appreciate most. Plus, videos can be viewed from anywhere and can be posted on multiple platforms an endless number of times at no additional cost to the seller.
The global pandemic only accelerated the trend toward video that was already washing over the real estate industry like a tsunami. Today, with COVID (hopefully) in our rearview, there are many realtors in Hawaii who don't even bother hosting open houses or offering live tours. Instead, they rely 100% on professionally produced video to sell their properties to prospective buyers.
Hawaii Video Pro
At Hawaii Video Pro, we boarded the video real estate marketing train early so that today we are one of the experienced and trusted producers of real estate videos in the regional market.
The gorgeous, informative, and seamless videos we create help realtors and buyers alike by simplifying and speeding up the process of purchasing a new home.