Kaka'ako and POW!WOW!Worldwide
Hawaii Video Pro provided the full videography for this episode of Selling Hawaii with Erin Evans.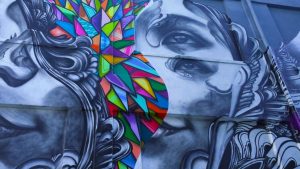 Here, Naomi Hazelton, founder & publisher for the Pacific Edge Magazine and host Erin Evans from Century 21 Island Homes visit Kaka'ako and chat with Peter Anderson, owner of Morning Brew Coffee & Bistro,  Pow!Wow!Worldwide founder and artist Jasper Wong and then they taste the many brewers at Aloha Beer Co., and chat with its owner Steve Sombrero about the inception of this great place.
To watch the full episode on YouTube, click here!