Real Estate Video Especially Important in Hawaii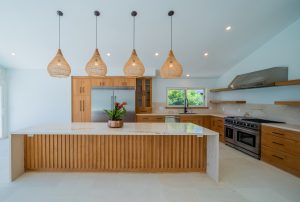 A lot of realtors use video tours to market the properties they are promoting. But in Hawaii, nearly every property can be viewed online. Why? The answer should be obvious.
In Hawaii, properties are just as likely to be purchased by buyers from the mainland as they are from local residents. This is one of the unique features of being a tropical paradise that is more than 3,600 miles from the continental US.
People Love Hawaii
It's nearly universal: People who visit Hawaii want to live here. And why wouldn't they? We have tropical jungles, year-round warm temperatures, and practically endless pristine beaches.
Hawaii is visited by more than 9.4 million people — most of whom fall in love with the state the minute they step off the plane. The repeat visitor rate for Hawaii is much higher than nearly every other popular vacation destination in the US as well.
So one of the first things many visitors do once they return home is to go online and see how much it costs to buy a house or condo in Hawaii. As a result, there are naturally more remote buyers than local ones. And for real estate agents, that makes real estate videos a necessity rather than a luxury.
Real Estate Video
At Hawaii Video Pro, real estate videos that showcase homes and properties for sale in Hawaii is one of the fastest-growing areas for our business.
The best thing about real estate video is that it allows you to showcase your property in the best possible light. You decide what people see. You control the lighting, the focus, and even the background music. And you are completely in charge of the way your property is portrayed in the video we produce for you.
If you are a Hawaii realtor representing local properties, to reach mainland buyers you need real estate videos from Hawaii Video Pro.