Share Ideas and Build Your Reputation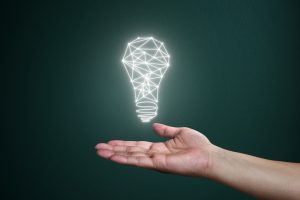 Webinars are one of the fastest-growing ways to build your brand, expand your customer base, and boost your professional reputation — both within your local marketplace and beyond.
Creating and distributing a professionally produced webinar (or series of webcasts) is a fast, relatively easy, and highly effective way to build your business or personal brand. They can be broadcast live as well as recorded for future distribution. Webinars can become an essential tool in a multi-faceted marketing plan for promoting your business.
What's a Webinar?
A webinar is simply a seminar that is broadcast on the web. All you need is a subject with which you have some expertise, preferably related to your business. Develop an outline that contains helpful and actionable information and Hawaii Video Pro can take care of the rest.
We will record your webinar using professional video production equipment, then help you distribute it to existing and potential customers worldwide. The best thing of all is that once you have your professionally created webinar, you can use it as many times as you like and in any way you like for as long as you want.
Package a series of webinars as an online course. Use it as a free giveaway in exchange for capturing sales leads. Or simply post it on your business website to attract more visitors. You own it so how you use it is entirely up to you!
Establish Expertise
One of the best things about having professionally produced webinars among your marketing tools is that they establish you as an expert in your particular field. Once you are recognized as an expert in your community, you can expect to be contacted by local media, educational institutions, and even civic leaders seeking advice and comment.
Hawaii Video Pro can help expand your influence and build your reputation as an expert through the use of professionally produced webinars. Call us to get started.