Showcase Your Rental Property with Professional Video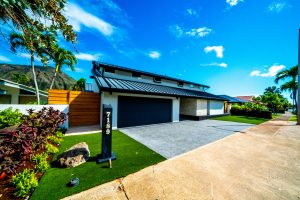 In Hawaii, there are many luxury rentals. So as a rental property owner or manager, how can you reach the best potential renters while simultaneously minimizing your marketing costs and maximizing your occupancy rate? Two words: Professional Video.
When you hire Hawaii Video Pro to create a professionally produced video that showcases your rental property, you can use it to attract top-quality short-term and long-term renters on places like Airbnb, Vrbo, Booking.com, Plum Guide, TripAdvisor Rentals, and other premium rental services. Or you can use it privately to attract only word-of-mouth clients.
Your Professional Video
The point is once you commission a professional property video from Hawaii Video Pro you can use it as often as you want to market your property to anybody you want as many times as you like at no additional cost to you. It's yours. You own it. And you can use it for years to come to keep your property rented.
Post a video tour online. Or send it to the most exclusive clients who are only referred to you by trusted previous renters. It's up to you what you do with it because it's your video.
Hawaii Video Pro
Attracting the most lucrative renters requires keeping up with the times when it comes to marketing. People spending top dollar on luxury rentals today want to see what they are getting for their money.
With professionally produced videos from Hawaii Video Pro, you can ensure that your luxury property renters will know exactly what to expect when they arrive at your vacation rental home, minimizing complaints while maximizing rental income.
So what are you waiting for? If you want the best quality renters with the least amount of problems, all you need to do is have Hawaii Video Pro create a professional, inviting video that showcases your investment.