Showcase Your Business to Investors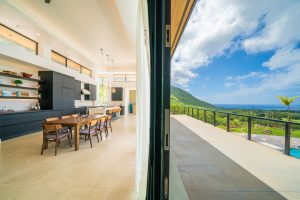 If you are a small business owner seeking to launch a new enterprise, expand an existing one, or raise more capital to take your company to the next level, you need investors.
As anyone who has watched the popular ABC-TV program "Shark Tank" can attest, a business owner with a clear, appealing presentation to prospective investors often can find all the money they need from people with money to invest. But you don't need to go on a TV show to raise capital for your business. Instead, you just need to make one of your own.
Showcase Your Business
Hawaii Video Pro can help you create a professional video that showcases your business. Using clear and concise production techniques, we can show prospective investors, prospective clients, and others exactly what your business is all about.
Our team of experienced video technicians will work with you to craft an appealing video that will capture the imagination of viewers and lead them to whatever call to action you want — whether it's to buy your products or services, invest in expansion, or buy your company altogether.
Hawaii Video Pro
When you are pitching your business to other people, the biggest challenge is often repeating the same spiel over and over again. A professionally produced video from Hawaii Video Pro does the work for you, allowing you to send your video anywhere you want at the push of a button at any time.
Don't worry if you don't have a background in film production. Our team of video marketing experts already has all the tools and skills you need to craft an extremely successful video for your business.
You don't have to go on "Shark Tank" to showcase your business. A professionally produced video from Hawaii Video Pro promotes your business, delivers your message, and gives you the results you want quickly, effectively, and affordably.