In Today's Market, Every Little Bit Helps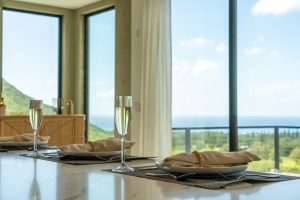 In order to rein in inflation, the Fed has set interest rates high. As a result, fewer people are buying homes because mortgages cost more. As a result, in today's real estate market, buyers hold more power than sellers.
The competition among property owners seeking to sell their homes is fierce. So if there's anything you can do to set your property apart from all the others vying for buyers' attention is worth the effort.
Real Estate Videos
Even before COVID-19, showcasing properties with alluring videos was commonplace. But in the post-pandemic environment, it's essential. Buyers are no longer willing to travel to several different properties to tour them in person. Instead, they prefer to shop for a new home the same way they browse for new shoes or luggage: Online.
Hawaii Video Pro can create professional, sensational videos that put your home in the best possible perspective. With high-definition picture quality, professional editing and lighting, and even drone photography to provide a bird's eye view of your home, it's never been easier to get your home to stand out in the crowded real estate marketplace.
Hawaii Video Pro
At Hawaii Video Pro, we have been helping homeowners in the Aloha State showcase their properties with appealing, professional videos for more than a decade. Our team of experienced videographers know exactly how to make your home capture the attention of prospective buyers. We have the experience, equipment, and knowledge it takes to put your home in the best light possible.
Without video marketing, homes can languish on the market for weeks or even months. And even if you do get an offer, it may be far below your asking price. But now you can sell your home faster and attract higher offers even in today's fiercely competitive marketplace thanks to professional real estate video from Hawaii Video Pro.