Outsource Your Video Production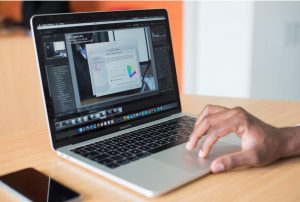 Businesses have to face "make or buy" decisions all the time. Should I make or buy this particular part? Do I need to create an accounting department or should I simply outsource it to a speciality firm?
Most businesses today understand the value of video production for promoting their products or services, building their brand, or creating interesting content that attracts new customers online. But few have the resources to devote to an entire video production department.
Fortunately, Hawaii Video Pro already has the equipment, experience, and knowledge you need to create all kinds of engaging videos for your business. And you don't have to buy a thing or hire any additional employees.
Outsourced Video Production
When you get an idea for a great video that showcases your business, you don't need an entire department devoted to creating it. That's inefficient and expensive. And for today's business owners, every penny counts.
Instead, you can simply let Hawaii Video Pro create your video according to your exact specifications. You can give us the script and the shooting schedule, or we can create one for you. It's entirely up to you.
Plus, our experienced, professional videographers have everything you need to create exciting, engaging videos, including drone photography, post-production effects, and much, much more.
Hawaii Video Pro
We are the local video production house that offers Hollywood-style production values to small businesses just like yours. Rather than devoting too much time and money trying to bring your idea to life on your own, all you need to do is tell us what you want and let us do what we do best.
At Hawaii Video Pro, we are experienced in helping local businesses just like yours gain traction in the fast-growing digital video market. Let's join forces to transform your great video ideas into reality.