Today's Video Is Better and More Effective than Ever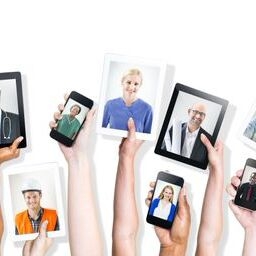 Some people can remember the days of Super 8 film cameras. Others can recall the video camcorder. Both were clunky, difficult to use, and required a lot of post-production work like film development of complicated video editing machinery.
Today, just about anybody can create high definition videos using the built-in cameras on their smartphones or tablets. And there are numerous apps that let you instantly edit and distribute your videos to anywhere in the world by means of the internet.
Amateurs vs Professionals
Just because the technology to create sharp looking videos is near universal doesn't mean that everybody has the talent and creativity to produce highly effective videos.
Getting a clear, succinct message across by means of videos requires more than simply pushing a button on a cell phone. Videos can be a highly effective way of telling a story with passion and sincerity, but it usually requires the experience and skills of a qualified professional.
Hawaii Video Pro offers the video services you need to promote your business, train your employees, and attract new customers or clients. Our professionally produced videos use fast, effective video storytelling techniques to get your message across clearly and quickly.
The Right Choice for Your Business
While video technology may have improved, the ability of video professionals to craft effective messages remains the same. Hawaii Vide Pro can tell your story in a way that instantly connects with your audience.
Our professionally produced videos can tell your story using the narrative you want to express. We have the experience and expertise to showcase your business in a clear, concise, and highly effective way.
Whether you need to post promotional videos on your website, create training videos for your employees, or document significant events in the life of your business, you can rely on the experience and professionalism of Hawaii Video Pro.