The Difference Between Professional and Amateurs Is Glaring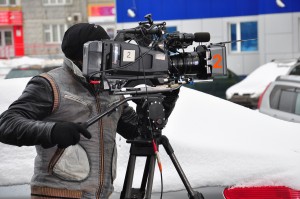 Today, there are literally millions of videos available for streaming online. Go to any video sharing site including YouTube, Vimeo, or others, and you can find videos on practically any subject you can imagine
Businesses use videos to promote products and services. Professional use videos to establish their expertise and build their reputations. And just ordinary people create videos for fun or to seek fame.
But not all videos are created equal. Just because you can make a video using your smartphone, laptop, or tablet doesn't mean it's going to be any good, or that it's going to successfully get your message across.
 The Cost of Amateur Video
Businesses and individuals bet on videos to build their reputations. But amateur videos actually can have the opposite effect.
Even before a single word is uttered onscreen, one look at a video is enough to tell most viewers whether or not the person is trustworthy, knowledgeable, or professional. If the video is jumpy, has poor audio, or is framed sideways, it's a surefire sign that it's an amateur video. And in most cases, viewers are going to click off before the creator even has a chance to make their pitch.
Professional videos, on the other hand, are self-evident. When you play a well-produced, properly framed video with good lighting and good sound, you are much more likely to watch that video all the way to the end because it isn't offensive to the eye.
Building Trust One Video at a Time
High-quality, professionally made video not only has a better chance of being seen, but it also can get the results you want from your video, whether it's to promote a product or service, build your brand, or establish your reputation or expertise.
Don't let bad video be your calling card. If you are serious about using video to promote your brand or business, you need it to look professional.