Video Can Help Sell Your Home Faster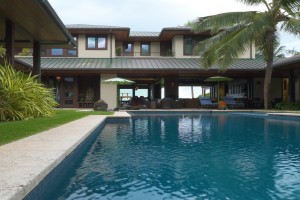 What does video have to do with selling your home? In the 21st Century, the answer is Everything!
Home buyers today no longer start their journey by walking or driving through the neighborhoods where they would like to live looking for "For Sale" signs. In the age of WiFi and streaming online video, like anything else home buyers' first stop is the internet.
So when you want to put your home up for sale, the first thing most realtors today will recommend is that you create a video you can use to market your home to as many prospective buyers as possible.
  O Global Access
When you put your real estate video online, people can watch it from anywhere in the world. So even if people are as far away as the mainland or a foreign country, they can still see the best your home has to offer.
Online real estate videos are one of the fastest growing marketing tools used by realtors today. They allow homes to be marketed successfully to buyers from anywhere, and at any time.
Videos also reduce your marketing costs by limiting the number of personal tours that realtors have to offer to non-buyers. They are sort of like an online open house where prospective buyers can tour your home and see everything they want right from the comfort of their own laptop.
  The Local Real Estate Video Specialist
In Hawaii, the place many realtors recommend for the best and most effective real estate videos is Hawaii Video Pro. Our experienced, professional videographers will showcase your home so that prospective buyers will see it in the best light possible — both figuratively and literally!
Real estate videos help sell your home faster and often at a higher price than you would get using outdated real estate marketing techniques.
So if you are considering selling your home, Hawaii Video Pro is ready to help.