Create Video for Your New Hire Orientation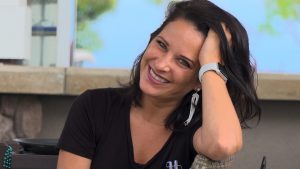 One of the hardest parts of owning your own business is keeping up with the proper staffing. And one of the most challenging parts of hiring new people is training them so they perform up to your standards.
New hire orientation is one of the most time-consuming parts of any small business. Yet it's also one of the most important because if you don't give people the tools they need to succeed, they are only going to let you down in the long run.
Fortunately, Hawaii Video Pro has the solution.
Digitize Your Orientation Process
When you let Hawaii Video Pro create digital video of your new hire orientation and training process, you can use it as many times as you like to hire an unlimited number of new employees without taking a minute away from your other responsibilities.
Our experienced video production professionals can help you transform your existing new hire training package into streaming video that can be viewed by new employees anywhere, anytime, at their convenience. Then your new workers can come to work on their first day with a deep and thorough understanding of how to succeed at their job while impressing your customers and exceeding your high expectations. Now that's a win/win/win!
Fast, Easy, and Efficient
Imagine never having to set aside half a day or even an hour's worth of work to welcome and train new employees. With Hawaii Video Pro, all you need is to let us convert your existing training package into a sleek, professional-quality video and you can take new hire orientation off of your to-do list forever.
Small business owners already have too much on their plate. By letting Hawaii Video Pro create informative yet entertaining training videos, it will free you up for more immediate tasks — like running your business!