Properties without Video Can't Compete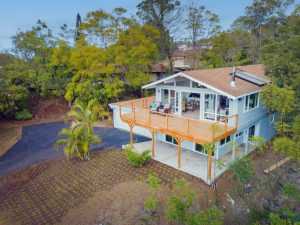 Ask any realtor today and they will tell you: Unless your property has a high definition video — or better yet, an interactive online tour — it isn't going to be seen by many potential buyers.
The reason is simple. Technology has gotten to the stage where people seeking to buy homes, businesses, land, and other properties no longer want to get in a car and drive all over the islands looking at properties. Instead, they would much rather sit in their own homes or offices and simply find what they are looking for online.
Real Estate Videos
Real estate videos have been in use since at least the late 1990s. But today they are the primary way people search for properties they are interested in buying. In fact, many realtors won't even list your property unless it has a professionally produced video they can post on their website.
Driving around looking for "for sale" signs is quaint but outdated. Today, people simply want to Google properties on their laptops or smartphones. Most real estate listing websites make it super easy by filtering out only those properties that meet the buyer's criteria, including price, location, and features.
Real estate videos then let people physically see the property without having to drive across the island to travel by air to someplace else. It actually makes more sense in Hawaii to post videos online than it does on the mainland.
Drone Photography
The latest trend in real estate videos is including sweeping birds-eye vistas created with drone photography. When combined with music and good editing, this kind of professional real estate video can practically sell your property for you on its own — especially in today's real estate market where properties are scarce and buyers are abundant.
If you have a property for sale, let Hawaii Video Pro create a professional, compelling real estate video for you.