Capture Your Production for Posterity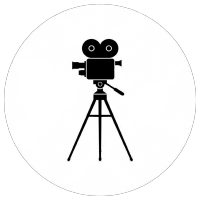 High schools, colleges, regional theater companies, and other amateur stage productions put weeks and even months of work into staging a handful of productions that are viewed by, at most, a couple of hundred people. Then they are never seen again.
But what if you could capture your stage production on professionally produced, high definition video that could be rewatched a month, a year, and even decades into the future? Now you can capture that "lightning in a bottle" and relive it time and time again thanks to Hawaii Video Pro.
Live Entertainment on Video
Everybody who works on a stage production puts a lot of sacrifice into their art. From actors to tech crew, painters to wardrobe assistants, directors to ticket sellers, the hundreds and thousands of hours put into staging a play or a musical disappear into thin air when the final curtain falls.
But not anymore. Hawaii Video Pro can produce a professional recording of your production that you can watch again and again, forever reliving the glory of your time in the spotlight. Even if you never perform in another production again, you can always relive the thrill and excitement of being the star of the show.
Video on Demand
Whether you share the video recording of your stage production with your entire crew or save it just for your own eyes, it will serve as a living testament to the time you shone brightest. Depending on the copyright of the material you perform, you may even be able to offer it for sale or broadcast — or put it up online — allowing your big night to be shared with the entire world.
Amateur productions don't have to be a "one night only" event. With Hawaii Video Pro, you can watch yourself perform again and again, allowing your favorite memories to live forever.