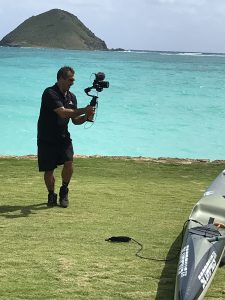 Your Website Needs Video. Surfing the web today you will notice websites are a lot more sophisticated than they were just a few years ago. Most have professional design, compelling images, intriguing copy — and video.
Websites without video seem outdated and static compared to others. If your business or even personal website doesn't include professionally produced videos, you may be missing out on a large segment of prospective visitors who simply click on to the next one that does.
Video Adds Prestige
Your website needs a sleek, professionally made video to capture the interest and attention of casual visitors and long-term customers alike. Your videos should be short, informative, and entertaining. And it's helpful if they offer useful information that people can put into practice right away.
Thanks to TikTok and other popular social media sites, people's attention spans are shorter than ever. So your videos have to be brief. Anything longer than 30 seconds probably won't get watched all the way through by most people. But there is still much you can do in half a minute to promote your brand, products, services, or yourself.
Hawaii Video Pro can help you plan, produce, and create compelling, informative videos that will increase traffic to your website while keeping visitors on your pages longer. And when people interact with your website in a positive way, they are going to be more open to doing business with you in the long term.
You Need Video
Not including video on your web pages is no longer an option. People expect to see videos when they land on your website. If you don't give them what they want, they will inevitably move on.
We can help. Let Hawaii Video Pro collaborate with you to create fun, interesting videos that will capture eyeballs and keep people engaged with your business.