Try These 5 Tools to Enhance Business Operations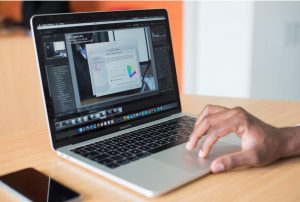 Try These 5 Tools to Enhance Business Operations
You're excited about your company's growth – but as your business expands, you're wondering what you could do to create even better experiences for your customers while saving time on your processes. Investing in creative initiatives like video marketing with Hawaii Video Pro can be a great way to engage with new audiences! Plus, these tools will help you start the LLC formation process, select a customer data platform, and more.
Online Formation Service
Sometimes, it can feel like your workday never ends. No matter how many items you've crossed off of your to-do list, something new always seems to pop up. It helps to incorporate some time-saving strategies into your day, like using templates for email communications, contracts, and project briefs, eliminating distractions like social media, and tackling tasks that demand a higher level of focus during your most productive hours.
Outsourcing tasks to convenient services can also help you cut down on your working hours. For example, if you start an LLC in Hawaii, you'll minimize the amount of paperwork you need to handle. You can delegate this task to an affordable online formation service rather than doing it yourself or paying for a lawyer.
Video Editing Software
If you want to beef up your marketing strategy and cultivate a more personal connection with your audience, give video marketing a try! You might choose to outsource these projects to a marketing agency, but if you want to handle your video marketing projects in-house, you'll need editing software. To pick the right editing software, Consumer Search recommends looking for a program that suits your budget – every reputable software comes with a suite of basic editing features, so you don't need to splurge on anything too complex right away.
Customer Data Platform
You could spend weeks building marketing strategies based on guesswork, or you could cut down your research time and craft highly effective campaigns with insights from a CDP – customer data platform offerings. This software will give you an in-depth view of your customers' key characteristics, their problems, and how you can better target your campaigns to address their specific needs. By choosing a CDP that delivers customer profiles in real-time, you'll be able to capture customer insights immediately and design timely experiences.
Social Media Management Platform
You could easily spend hours manually handling all of your social media marketing tasks, or you could switch to a management platform that will allow you to automate most of these workflows. You'll be able to schedule content to be posted in the future, saving you time on a daily basis. Plus, you can easily create analytics reports to analyze your social media marketing strategy.
Customer Service Chatbot
In the early days of business ownership, you might have been able to respond to all of your customers easily – but with a bigger audience, your team might be having trouble keeping up with responding to questions and troubleshooting minor issues. A customer service chatbot can help you answer minor requests for help, leaving your team to handle more complex problems. To pick a chatbot, CMSWire recommends starting with a simple rules-based chatbot – but if you have extra room in your budget, you could upgrade to an artificial intelligence chatbot, which will be able to answer complicated questions more easily.
As your business gets bigger, you'll need to ensure you focus on the right priorities. If your operations are bogged down by redundant workflows and processes, you can waste time on tasks that aren't necessarily important. With tools like these, you can form an LLC, collect key customer data, and even dive into video marketing!
Want to kick-start your video marketing strategy? Hawaii Video Pro is ready to help! Call us today at 808-232-9772 to learn more about our services.
Photo via Pexels