Training Videos Save Businesses Time and Money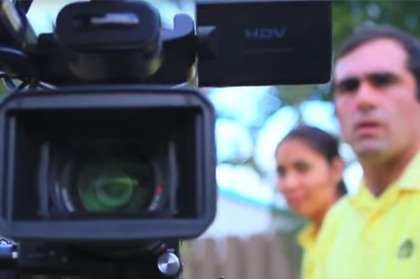 Every successful business has standards and practices that every employee needs to uphold. Companies with the worst customer service often lack training and supervision so that their workers consistently fail to meet expectations.
The common denominator here is consistent training. When all employees are taught a business's standards, then held to those standards by their supervisors, only then can management have confidence that all customers are getting the same positive interaction with the business time and time again.
 Creating Consistency
The problem is that training new employees can be costly and time-consuming, especially for larger businesses and those that have a high amount of employee turnover.
Having a human resources trainer —  or a dedicated training department — is an expense few small to mid-sized businesses can afford. A better solution is to provide training videos.
Training videos present the same consistent message to every new employee, regardless of where they are hired or how they join the operation.
Return on Investment
Like face-to-face training, there is a cost involved with creating a top-quality training video. But the expense is far less than the cost of paying somebody to provide your new employees over and over again.
Personalized training is an open cost. That means that there is no end to the line-item expense. It's an added cost every time your hire a new worker.
But producing a training video is a one-time expense that can be used an infinite number of times. As long as the standards described in the training video remain the same, the same training video can be used hundreds, even thousands, of times with no additional cost to the business.
Training videos offer one of the most cost-efficient ways to provide effective training to new employees, as well as refreshing existing workers on management's expectations.