Face-to-Face Testimonials Are Powerful Selling Tools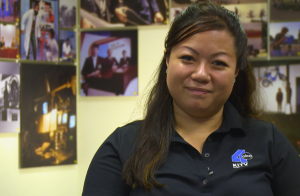 When somebody looks you in the eye and tells you from the heart about something that is important to them, it can make a lasting impression. Using video testimonials can bring that same sales power to your business.
Video testimonials that feature real people talking about the actual things they like most about your business can help bring in new customers, retain existing ones, and improve your business's reputation. And Hawaii Video Pro make this powerful business sales tool your latest marketing option.
Creating Effective Video Testimonials
It's easy to create powerful, effective video testimonials for your business. In most cases, all you have to do is ask.
People who love your company are usually more than willing to tell other people about it. All you need to do is invite them to do it in front of a video camera. Then simply turn the camera on and let them speak from the heart about what they love most about your business. The rest is magic.
 Using Video Testimonials
After you have high-value video testimonials, you can use them anywhere to promote your business. Add them to your website, post them on your social media feeds, or even allow Hawaii Video Pro to edit them into a television commercial that can be broadcast locally or regionally.
The best thing about video testimonials is that you can use them again and again to build your business. Post them anywhere you want and as many times as you would like. Every time they play, they can help build your business, promote sales, and increase your reputation.
Hawaii Video Pro has helped many local businesses use video testimonials to attract new customers. And we can help your business, too. Simply let us create highly effective video testimonials that you can post anywhere to build your customer base.