Non-Profits Use Video to Create Emotional Attachments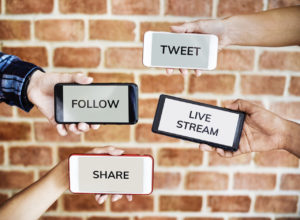 A picture says a thousand words. But a professionally produced video can create emotional attachments with clients, donors, and the public at large for non-profit organizations.
There is a lot of competition for people's attention among non-profit organizations. So those that do the best job of making genuine connections with people are going to get the most notice. The fastest, most effective, and most rewarding way to connect with people today is with professionally produced videos.
Video Production in Hawaii
To be successful, non-profits need to reach people. Once they can make these personal connections and explain their mission, everything else is easier. They can attract donors, connect with clients who can use their services and boost their reputations within the communities in which they live and work.
High-quality videos can be distributed on multiple platforms including broadcast television, cable and satellite, streaming services, email, and even direct messages to people's smartphones and tablets. Great videos can get your non-profit organization's message across clearly, quickly, and directly. And once you can educate people on your mission, keeping your organization successful is easier.
Overcoming Challenges
Non-profits are accustomed to overcoming challenges. Professionally produced videos help your organization overcome one of the biggest obstacles of all: Making genuine emotional connections with people within your community.
Hawaii Video Pro specializes in helping local non-profit organizations create, produce, and distribute high-quality, professionally-produced videos that get results. Our teams of experienced, creative videographers can build a video package that makes direct and immediate connections with the audiences you need to reach, including potential donors, new clients, community influencers, and more. And once your videos are created, they can be distributed among multiple platforms indefinitely.
Non-profits need people. Hawaii Video Pro has the resources, equipment, and experience to connect local non-profits with the people they need to reach in order to be successful.