Real Estate Video Broadens Potential Markets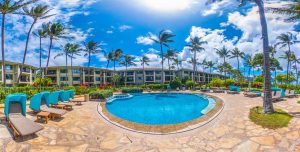 Professionally produced videos of real estate offered for sale or rent allows owners to expand their pool of potential customers exponentially. Once created, top-quality videos can be posted online, sent directly to customers, or included on websites an unlimited number of times with no additional production costs.
Potential buyers or renters can view real estate videos on their laptops, tablets, or smartphones wherever they are — even if it's thousands of miles away. Hawaii real estate owners can promote their properties on the mainland or even overseas with few additional costs.
Real Estate Video
Hawaii Video Pro specializes in producing real estate videos that promote properties for sale and rent in Hawaii. Now you can give virtual tours, show the size and scope of your property using a bird's eye view from drone photography, and even showcase multiple properties in the same video.
Once your professional video is produced, you can then post it anywhere as many times as you like. Real estate video has quickly become the most effective and prevalent way to promote properties in Hawaii, where realtors have long struggled to attract buyers from the mainland and overseas using traditional marketing methods.
Hawaii Video Pro
Hawaii Video Pro is the local video production house that specializes in creating sleek, professional real estate videos for realtors, landlords, and even vacation home owners seeking to earn a little extra income renting out their properties when they are not being used.
With the latest equipment — including advanced drone video technology — Hawaii Video Pro can collaborate with property owners and real estate professionals to create stunning, impressive videos that show off any property's best features. We can even help you post your videos on websites and apps where they will get the most attention from your intended audience.
For professional real estate videos that get results, you can rely on Hawaii Video Pro.