Talented Hawaiians Need Professional Audition Videos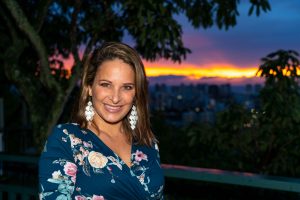 There are lots of talented people living in Hawaii. Amazing actors, singers, dancers, and other types of performers can be found throughout the islands.
But these talented people face a challenge that performers living in other places don't. Namely, that they live more than 2,400 miles from the mainland. So getting to places like Hollywood or New York for an audition isn't that practical.
The solution is to let Hawaii Video Pro create a professionally produced audition video that you can use to get work in TV, films, on the stage, or elsewhere.
Professional Production
"Wait a minute. Can't I just audition over Zoom?" Sure you can. But you risk not giving your best performance, not to mention the technical limitations of live-streaming video.
But professionally made videos by the experienced producers, directors, and technicians at Hawaii Video Pro can ensure that the people booking talent are always getting your best performance. And the quality of the HD video and top-quality audio will make you look and sound even better than your competitors.
Plus, once you let Hawaii Video Pro create an incredible audition digital video that showcases your talent, you can distribute it instantly and anywhere as many times as you want. A single video can be sent to agents and talent bookers worldwide or even posted on your website or YouTube at zero additional cost to you. Compare that with the cost of flying to LA or New York for an audition for a job you may not even book.
Hawaii Video Pro
Hawaii has some of the most beautiful, charismatic, and talented people anywhere. Hawaii Video Pro can help make other people aware of how talented you are by producing a professional digital video that can make you the star you deserve to be.
So what are you waiting for? Launch your career with a professional audition video from Hawaii Video Pro today!