Food Stylists Create Excitement for Your Business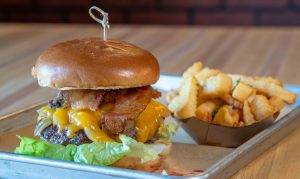 When you see food on TV or in a print ad, it always looks enticing and delicious. The vegetables are always crispy and colorful. The meat looks juicy and inviting. And sweets always look absolutely irresistible. This is no accident. It's all thanks to the hard work and experience of professional food stylists.
Preparing food for being photographed or filmed is a highly specialized skill. But it's one that is absolutely necessary for people creating marketing materials for restaurants, food brands, and other businesses that work with food and beverage. It also happens to be one of our specialties at Hawaii Video Pro.
Food Stylists
There are a lot of tricks of the trade involved with food styling for print ads and TV. For one thing, fresh food will usually stop looking so appealing after a few hours under the hot lights. For another, getting food to look perfectly enticing is a skill that comes with experience. And that's exactly what you will find at Hawaii Video Pro.
For more than a decade, we have been working with Hawaii restaurants, resorts, food manufacturers, cooking schools, and other F&B businesses to create professional, appealing videos that feature the finest cuisine and beverages the Aloha State has to offer. You've probably seen many of our commercials and not even realized it.
Hawaii Video Pro
Food styling can make or break an F&B business. If you cut corners or try to do it yourself, you likely will be disappointed with the results. But when you turn to the professionals at Hawaii Video Pro, your food will always look delicious.
If you want people to choose your food, then it has to look its best. When you let Hawaii Video Pro create professionally produced videos that feature your food and beverage products, people will be flocking to your business because everything will look simply irresistible.